Microsoft trademarked the feature Avatar Famestars back in February, but apart from the name little else was known. Next week, the first game to use the feature will be released, and we finally have more information about it.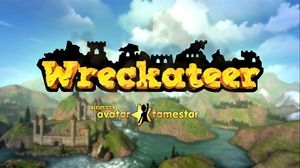 Avatar Famestars is a new program by Microsoft which essentially will provide in-game challenges for players to gain rewards for their avatars and earn Famestar points.
Microsoft says Famestars will provide "new and exciting ways to play online with your friends and compete for social recognition."
The first game to feature the new Avatar Famestars will be Wreckateer, which is released next week on XBLA. Microsoft will also be adding the feature to Full House Poker and A World of Keflings, which are available now. Upcoming titles expected to get the feature are Fire Pro Wrestling, Homerun Stars and Avatar Motocross Madness.
It is unclear when the update will be added to the already released games, however it seems likely to come with the release of Wreckateer next week.