Warner Bros and Travellers Tales are celebrating the longest-running chart-topper in the UK this year, with Lego Batman 2 enjoying a fifth consecutive week atop the all-format chart.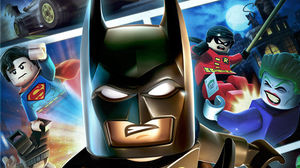 The popularity of the game, buoyed by Dark Knight Rises fever across cinemas, was enough to hold off Sega's Olympics title which climbed to second.
Discounts at retail pushed sales of Tom Clancy's Ghost Recon: Future Soldier by about 40 per cent, according to data firm Chart-Track. The Ubisoft shooter takes third, ahead of Activision's The Amazing Spider Man.
The top ten follows
1. Lego Batman 2: Dc Super Heroes - Warner Bros. Interactive
2. London 2012: The Official Video Game - Sega
3. Tom Clancy's Ghost Recon: Future Soldier - Ubisoft
4. The Amazing Spider-man - Activision Blizzard
5. Call Of Duty: Modern Warfare 3 - Activision Blizzard
6. Kingdom Hearts 3d: Dream Drop Distance - Nintendo
7. Batman: Arkham City - Warner Bros. Interactive
8. Mario & Sonic London 2012 Olympic Games - Sega
9. Max Payne 3 - Take 2
10. The Elder Scrolls V: Skyrim - Bethesda Softworks