Silent Hill: Downpour developer Vatra Games could be shut down.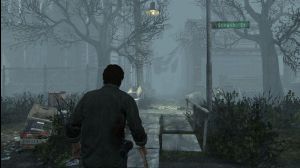 The Eurogamer Czech rumour has reportedly been corroborated by local sources, while studio owner Kujo has issued a statement confirming that it's currently "conducting a strategic review" of its operations.
"The new management team at Kuju have been conducting a strategic review of all aspects of the business," the firm said.
"As part of this process, the on-going business activities of the Vatra studio are currently under review. However, at this stage, no decisions have yet been made."
Silent Hill: Downpour for Xbox 360 and PS3 hit shelves in March 2012, and Vatra was reportedly working on a now-canned God of War-style game.
We said in our 7/10 Silent Hill: Downpour review: "Sometimes superb to look at but always unremarkable to play, Downpour lacks the nerve to be either great or terrible. The series needs reinventing - fast."