The next iteration of the PlayStation 3 will not be shown at Gamescom, according to a new report.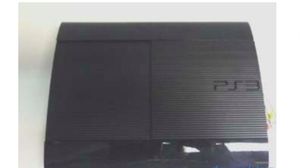 A purported inside source has told games site VG247 that the new system features a 16GB Flash drive for storage, and could pave the way for a reduced RRP.
A Sony spokesperson declined to comment on the rumour when contacted by CVG.
The so-called PS3 Super Slim, otherwise known as the PS3 4000, has not been officially announced by Sony.
A publishing source recently told CVG that the new system will be revealed at Gamescom, but the claim was not published in a news article because it could not be verified by a separate source.
It is said that stock quantities of the existing PS3 models are currently too high at retail for a new system to launch. That would suggest Sony is set to trim the number of PS3 models it sends to retailers across Europe and the US.
The system is also expected to use a flip-lid disc input. VG247 claims that Sony is examining whether it will release 250GB and 500GB versions of the console. A entry-level RRP is being considered but not finalised.