Apple is offering a temporary fix for a hack that allows iPhone and iPad users to obtain in-app purchases for free.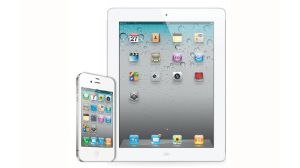 The hack involves a few configuration changes and the installation of some fake certification files on devices that fool apps into thinking they're communicating with Apple when they're actually connected to a hoax server.
In response, Apple has given developers access to its private APIs on iOS for the first time, and is urging them to make use of its receipt validation system that cross-checks purchases made inside applications with the company's own records.
Once the fix is implemented in an app, faked purchases will effectively be wiped, but only as long as users upgrade the app in question, the Guardian reports.
Over 100 games have been affected by the hack, including Plants vs. Zombies, Infinity Blade, FIFA 12 and Angry Birds. Apple plans to introduce a permanent fix later this year with iOS 6.